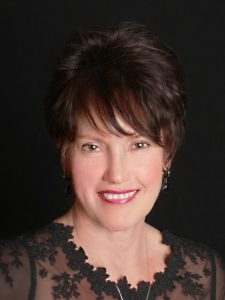 Liz Shanks - Broker
I was born in Indiana and grew up with solid Midwest values. I have lived in Michigan, Missouri and California before moving to Evergreen, Colorado in May of 1993. I fell in love with Colorado and can't imagine living any where else… unless it's a tropical beach paradise.
In January of 2000, when my youngest child was in middle school, I began my Real Estate Career at Frontier Better Homes and Gardens in Evergreen. Frontier was bought out by Coldwell Banker the next year and I was asked to join a Team as a Buyer's Agent, which I did for 6 years. I moved to Home Real Estate and went out on my own in 2006 where I worked with both Buyers and Sellers. The owner of Brokers Guild came through one of my Open Houses and began recruiting me, so I joined Broker's Guild in 2008 and weathered the downturn in the Housing Market. I moved to Colorado Springs in June of 2014 and began exploring my new home town. Every morning I marvel at the sight of Pikes Peak from my bedroom window and Colorado Springs finally feels like home. It took a while, but I found Front Range Real Estate Professionals and I'm excited to start this new chapter in my Real Estate career.
I enjoyed being a Buyer's Agent in Evergreen but I have also sold homes in Conifer, Pine, Bailey, Boulder, Golden, Littleton, Lakewood, Wheat Ridge, Arvada, Aurora, Castle Rock, Colorado Springs & Peyton. My most expensive home sale was a custom home in Evergreen for $1.3 million and my least expensive home sale was a cabin in Boulder for $29,000.
Before Real Estate, I loved being a stay-at-home Mom to my 4 children. Now, 3 of my 4 adult children serve in the Air Force and I am a proud Air Force Mom. I have 3 grand children and another one due in 2017.