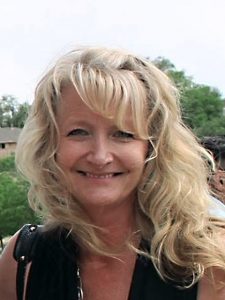 Kat O'Hearn - Broker
I am proud to say I am a true native to not only Colorado, but specifically Colorado Springs. I have seen Colorado Springs grow from a small town to what it is now. I worked in the medical field managing my own successful business for many years before deciding to pursue my dream of working in Real Estate. Working in the medical field required incredible attention to detail, coordination of many processes, navigating a mountain of red tape and working closely with people to improve their situation in a difficult time. I have been able to use those skills to finely tune my career in Real Estate.
I have known Front Range Real Estate Professional's owner, Ruth Wordelman, for over 25 years. Ruth has been a top agent along the Front Range for over a decade as well as a successful attorney. She was vital in my decision to follow my passion for Real Estate. She recruited me from Keller Williams in 2015. FRREP works as a great team to provide the service and specialized needs for all of our clients along the entire Front Range. We have a select number of agents that bring a unique flavor to our team to create the ultimate real estate experience.